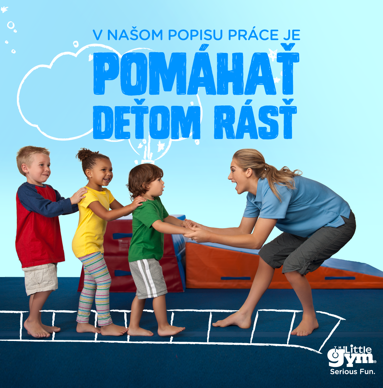 Are you a sporty person who love to work with children? We offer a fantastic place, unique program and a great team of colleagues to work with! Everyday you will fulfil our goal – to help children grow… to grow their physical, emotional and social skills.

Let us know and send us your CV and a letter and we will invite you for an interview. Positions available are: "Instructor for Pre-K and Grade School children" or "Birthday-party instructor".

Ideal candidates will have some background in child development, experience putting smiles on the faces of children, and an energetic, fun-loving attitude.